Walking on Air — Susan's 30-Day Program
Walking on Air — A Book to Enrich Your Life
To read a magazine interview with Susan about this book, click HERE.
Have you ever wanted to give not only your body, but your mind, home, and spiritual self a makeover as well? It sounds like a daunting task. Yet, this is actually possible — when you are in my hands through my new book Walking on Air: Your 30-Day Inside and Out Rejuvenation Makeover (Conari Press). Breaking down life changes into a manageable 30-day plan, I show you through the pages of this book how to make simple, yet effective, choices with your food, your home, your relationships, your personal style, your finances, your health, your lifestyle, your confidence and self-esteem, and your state of mind. Each shift is a daily turn toward better health, more conscious living, and greater awareness of the spiritual calm that can infuse all aspects of your life — if your choose it! Their cumulative effect is designed to bring you to a new level of vibrant health, deeper joy and vitality, and a more peaceful, balanced life so that your spirit soars. To get a free bonus gift — a natural remedy booklet/CD combo entitled Herbs: Nature's Medicine Chest with each purchase of Walking on Air, please call: 800-523-9971 (US & Canada) or 215-632-6100 (International), both ET, M - F • 9 - 5.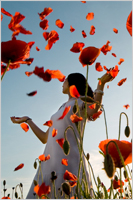 Walking on Air is based on my work helping thousands of clients and participants worldwide — in my workshops, seminars, and retreats — transform their health and happiness. I offer a program of 30 days of change that works on all levels: physical, emotional, mental, and spiritual. Be the person you were meant to be. Both men and women, any age from teenagers through age 102 (my oldest client), can benefit from this reader-friendly, motivating, and empowering book. In this beautifully designed book, you'll have all the tools and inspiration you need to take your life from ordinary to extraordinary. Some people use this 30-day program quarterly; some during the summer months and during January to start off the new year empowered and positive; some when they're going through a challenging time and need extra support; yet most people use the book's 30-day plan of action monthly to stay motivated and inspired to create their best lives and stay on the path to make their dreams come true. In addition to Walking on Air, the perfect trio to add to your Susan Smith Jones library would be The Joy Factor, Recipes for Health Bliss, and the Renew Your Life special package collection. Read further to learn about the contents of my new book and how to get a copy that comes with my free booklet on natural remedies.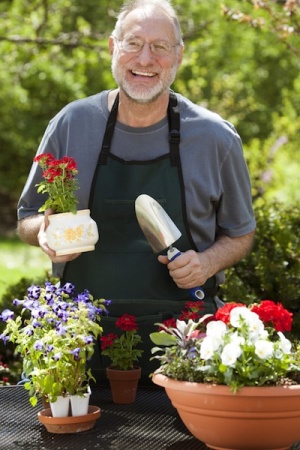 Offering practical advice about superfoods, herbs, and spices; how to become CEO of your body; how to cultivate joy, gratitude, and prosperity; and help with maintaining self-discipline, I outline my gold-star secrets to overcome the major stumbling blocks that every person experiences in modern life. The beauty of this compact, yet thorough, program is how holistically change is offered. Each step (day) builds on the next and attention is given to the whole person – body, mind, soul, and environment. Designed to create lasting change, after a month's dedication to this plan, you'll feel rejuvenated both inside and out, less bound to earth by anxiety and physical complaints, and more like you are walking on air.
"Our countless daily choices determine our level of health and how we feel," as I write in the book's introduction. "But, there are three choices over which we always have control: what we eat, how we move and exercise, and what we think. We have the power to change these at any time."
Walking on Air is short enough for anyone to complete, yet long enough to create significant changes in how each person feels.
From Alexandra Stoddard's Foreword: "Busy lives inevitably create a hectic pace of life. Experiencing beauty, feeling wonder, and breathing deeply of nature's blessings unfortunately often falls to the bottom of our to-do lists. Susan's inspiring book will help us to reconsider our priorities and reassess how we use our time and what we value in order to live a more fully realized life. The secret to creating these transforming changes is that they're made daily, incrementally, and they build on one another, so that nothing becomes a burden, but rather manageable steps onwards, until their cumulative effect carries us forward. This book is practical to read and delightfully pleasant to follow. If we commit ourselves to this 30-day plan and daily principles, we'll find that in just one month's time, we'll feel stronger, happier, healthier, and ready to soar."
For Special Ordering, Refer to the Telephone Numbers Below.
Walking on Air features: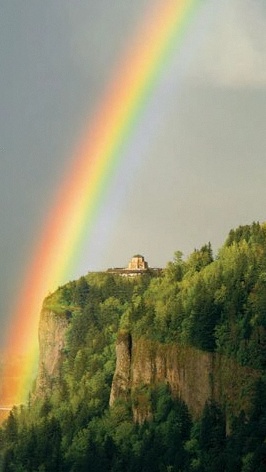 How daydreaming can plump up your wallet & savings account

12 age-defying superfoods, herbs, & spices to help lose weight

Mastering the art of self-discipline, patience & letting go

How to stay motivated to exercise often and eat healthy foods

The importance of becoming the CEO of your body and life

Learning to celebrate mishaps, change, and humdrum work

Ageless wisdom and cutting-edge science in all 30 chapters

8 surefire stress-busters that really work for all ages

The joy of organizing and simplifying your surroundings

Achieving goals and high-level success with grace and ease

Simple ways to boost confidence and self-esteem

Why any negative self-talk is sabotaging your goals and best life

30 days to a prosperous, flourishing, vigorous, and balanced life

Spending time in nature to heal whatever ails you
Using laughter as a gateway to courage and fearlessness
How to live a more faith-centered, elegant, and fulfilling life
Prosperity begins with how you feel about yourself and life
10 simple tips to give you the confidence of a winner
Keys to a luxurious, inexpensive, and retreat-like staycation
Surefire tips to cleanse and detoxify your body, mind, and spirit

And so much more!
30 Chapter Headings for Walking on Air . . .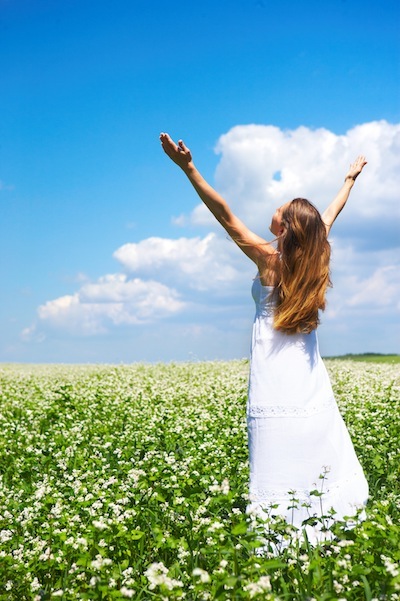 Day 1

—

Celebrate Yourself and Live Fully
Day 2 —

Choose Uplifting Words, Thoughts, and Imagination

Day 3

—

Cultivate a Healthy, Cleansed, and Detoxified Body
Day 4 —

Celebrate Change and Patience

Day 5

—

Choose a Colorful, Rejuvenating Diet, and Lifestyle
Day 6 —

Cultivate Enduring Enthusiasm and Confidence

Day 7 —

Celebrate Your Home Sanctuary

Day 8 —

Choose to be CEO of Your Body and Life

Day 9 —

Cultivate the Art of Perseverance and Determination

Day 10 —

Celebrate Nature's Wonderland of Herbs and Spices

Day 11 —

Choose to Organize and Simplify Your Surroundings

Day 12 —

Cultivate a Tender Heart and Loving Kindness

Day 13 —

Celebrate the Power of the Present

Day 14 —

Choose to Be Self-Disciplined

Day 15 —

Cultivate the Joy of Ritual and Ceremony

Day 16 —

Celebrate the Miracle of Your Body with Exercise

Day 17 —

Choose to Use Age-Defying Natural Remedies

Day 18 —

Cultivate an Attitude of Gratitude and Humility

Day 19 —

Celebrate a Serene and Balanced Existence

Day 20 —

Choose to Be Prosperous and Attract Abundance

Day 21 —

Cultivate a Daily Routine of Faith and Forgiveness

Day 22 —

Celebrate Your Inherent Intuition

Day 23 —

Choose to Lighten Up and Be Childlike

Day 24 —

Cultivate Self-Reliance and Detachment

Day 25 —

Celebrate Your Relationships

Day 26 —

Choose to Forgive

Day 27 —

Cultivate Courage in Everything

Day 28 —

Celebrate Salubrious Silence and Solitude

Day 29 —

Choose to Meditate and Live Peacefully

Day 30 —

Cultivate Your Oneness, Wholeness and Very Best Life
For each of 30 days, I offer you one simple practice that will help you refocus on total wellness. And in just one month, every participant in my program will look and feel his or her very best, find one's true purpose in life, and be empowered to live successfully and to shine brightly!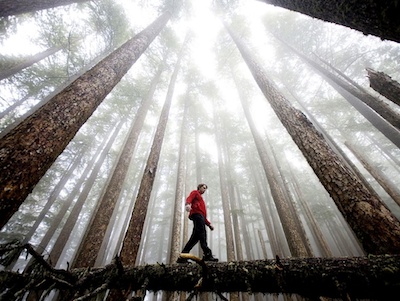 If you feel that you are living your life in a perpetual rush and need to slow down; If you desire to lose weight and gain self-esteem; if you want to learn how to live a fearless life; if you wish to revel in life's simple pleasures; if you desire to bring more balance into your life; if you long to stay adventurous and create the life of your dreams; if you need support in interrupting negative thinking or quelling negative self-talk; if you need motivation to achieve your goals or reconnect with your life's true purpose; if you yearn to heal your body and learn about nature's remedies; if you have a hunger for deepening your connection with your spiritual Source; or if you simply desire to experience the joy of living and feel vibrantly youthful — no matter your age, then Walking on Air will be your godsend.
Keep true to the dreams of thy youth.
~ Friedrich von Schiller
With this book, I will become your personal lifestyle coach and help you get unstuck from the "spin-cycle" lifestyle. It offers a revolutionary step-by-step program that shows you how to tap into your hidden powers and harness your God-given abilities. I show you how to turn the clock back and feel young and vital once again — with all the passion, energy, and focus required to create the life you deserve. Many of my clients in their 60s through 90s have greatly benefitted from the program in this book, which combines ancient wisdom with cutting-edge 21st century medicine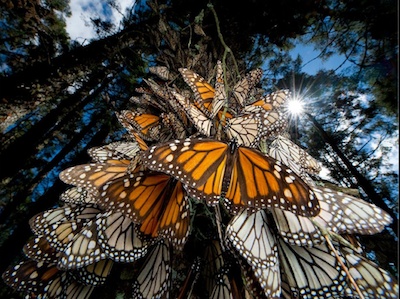 and leads you to the life you've always dreamed of having.
Do you know what's holding you back from enjoying radiant health, clarity, peace of mind, and a joyful, loving heart? You will learn how to get beyond limiting beliefs and heal yourself on all levels — physical, mental, emotional, and spiritual in Walking on Air. You will discover the profound power of using your imagination to transform yourself and your life. Enter into my life-changing 30-day journey to enrich every aspect of your life. I will be holding your hand every step of the way through this month-long program.
Praise for Walking on Air
Walking on Air is one of those rare, life-changing books that will quickly become your daily companion. Susan's uplifting words, images, and stories literally come alive inside you. She goes to the very essence of how to experience more love, peace, and radiant health in your everyday life. Susan is the real thing in every way; she lives and breathes what she writes about and relishes living her beautiful, vibrant life, and that is what will make this book an inspiration and joy to your soul. Do yourself a great favor and take this journey with Susan and discover the gold mine waiting for you. A gem-of-a-book, Walking on Air is also the perfect complement to her previous best-selling holistic lifestyle books The Joy Factor and Recipes for Health Bliss. This dynamic trio is essential reading for anyone who wants to experience the joy of living fully and creating a beautiful life. — Denise Cook, PhD, and Chuck Cook, MD
Walking on Air is like having your own personal App for everything related to holistic health, high-level success, and inspired, balanced living!
---
Walking on Air is available wherever books are sold. However, if you purchase it through either of these following telephone numbers, you will receive FREE, just for the asking, a copy of my popular natural remedy booklet, Herbs: Nature's Medicine Chest. To take advantage of this offer, or to also order some of my other books, including The Joy Factor, The Healing Power of NatureFoods, Be Healthy~Stay Balanced, Health Bliss, Recipes for Health Bliss, and Vegetable Soup/The Fruit Bowl (a much-loved, award-winning, full-color, unique 2 books-in-1 on nutrition and healthy eating for children ages 1-9), call the Penn Herb Company at: 800-523-9971 (US & Canada) or 215-632-6100 (International), both Eastern Time, M - F • 8:30 - 5pm.
The sky is filled with stars, invisible by day.
~ Henry Wadsworth Longfellow
Try not to become a man of success but rather to become a man of value.
~ Albert Einstein
We have all a better guide in ourselves, if we would attend to it than any other person can be.
~ Jane Austen
Clouds come floating into my life, no longer to carry rain or usher storm, but to add color to my sunset sky.
~ Rabindranath Tagore
Once the realization is accepted that even between the closest human beings infinite distances continue, a wonderful living side by side can grow, if they succeed in loving the distance between them which makes it possible for each to see the other whole against the sky.
~ Rainer Maria Rilke